© Scratch-2-Shine 2010 - 2021. Scratch-2-Shine, Helensburgh, G84 0LQ. Scotland. Tel: 01436 - 402010 / 07545 - 594129









If there are multiple panels to repair, we always recommend our Complete Service bundle if this will work out cheaper.
Sprayless Scratch Repairs - From £35.00 per panel
At Scratch-2-Shine we're committed to offering the best possible service at a competitive price. We understand that you want your car to look its very best; but you don't want the inconvenience or expense of taking it to a body shop unless you really have to. Call us first for your free estimate.
Selling your car? Lease car about to go back? Perhaps you've just bought it; maybe there's a special occasion coming up; or, perhaps, you just like your car looking its very best. Whatever the reason, we're here to help with a range of services from a single scratch repair to the complete refurbishment of your vehicle's paintwork.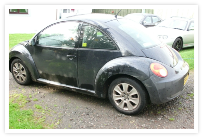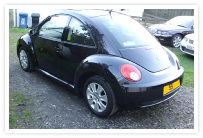 SSR Super Glaze Paint Protection - From £85.00
Super Glaze uses Teflon to seal the paint with a long-lasting hard shell that helps to protect the surface from salt, acid rain, bird lime and tree sap damage. Some car dealers charge in excess of £200 to apply similar coatings to new cars.
The Complete Service means what it says. We collect your car between 8 and 8:30 am* and return it to you between 5:30 and 6 pm; exact timings may vary depending on the size / condition of the vehicle.
For one day we focus on making your car's paintwork look as good as it possibly can. Finally we add SSR Super Glaze coating to seal in the shine.
Here's a summary of what you get:
Pre-wash the vehicle

Tar and tree sap removal

Re-wash vehicle, including underbody and wheel arches

Repair scratches, stone chips and scuffs using patented SSR technology

Polish vehicle to revive paint and remove contaminants

Clean and polish alloy wheels, apply "Alloy Armour" Protectant

Apply SSR "Super Glaze" paint sealant to seal and enhance the new shine - no polishing for up to 3 years

Dress tyres and unpainted exterior plastics

Clean and vacuum interior
* Geographic limits apply to collection and return of vehicles. Please contact us if you live outside the Helensburgh, Dumbarton or Vale of Leven areas.
Complete Service - What do you get?
Complete Service - From £130.00.
Priced by vehicle size, please contact us for full details.

"I am delighted with the quality of job done on my car. It is positively sparkling and looks almost like new again. I am also well pleased with both the exceptional service and value for money; it feels more like a good investment for my car, rather than just an out-of-pocket expense."
Mr M F, Balloch